Market Opens To Walk-Ins AND Memorial Day Favorites
I have a lot to share with you this week so I will get the logistics out of the way before moving on to the subject that brings us all together at the market, FOOD!
This Saturday we are opening the market to include pedestrians. Those who prefer no contact have the option of picking up orders from the convenience of your vehicle. There will be a designated drive up lane. Simply have your confirmed order printed or on your phone and we will load your trunk. As you place your orders from each vendor on the app there is the opportunity to 'add an additional note' at the bottom of the screen. Simply tap it and type "DRIVE UP". This alerts the vendors that you will be retrieving your items from the pick up station. We appreciate your patience with us as we adapt. We have a wonderful team of staff and volunteers ready to assist.
Many of us are eager to visit the market in person. We have been cooped up so long that it's natural to want to visit with friends, linger in the market and enjoy community. How wonderful to shop locally sourced foods in the fresh air! While we can enjoy this privilege, the times require us to do business a bit differently. We are grateful for all the support we have received from our customers during these trying times. Now that the market will be open to walk-ins we have updated our health and safety plan. Please read prior to visiting the market. I have attached a link for your reference.
http://https://orcityfarmersmarket.com/covid-19-update/
As a reminder:
For walk-ins we encourage you to continue using the What's Good app for pre-orders. This allows you to minimize your time spent in the market
Please send one member of your household to shop
If possible, please leave children at home
Please make your purchases and leave promptly
Please do not visit the market if you have symptoms of illness or are high risk
We highly encourage our customers to wear a mask
Please consider paying for purchases with a card rather than cash (debit tokens will not be sold at this time)
Please do not touch items for sale unless you intend to buy it.
Please observe the 6ft social distancing requirement
Wash your hands often – we will have stations available for you
Please do not eat on-site. Hot food will be packaged and sold as To Go only.
Only use the designated entrance and exit and follow the established flow of traffic
SNAP tokens will be available at the Info Booth with a 10.00 Double Up Match
Thank you for helping make our market a healthy environment!
Memorial Weekend is upon us and while it arrives under unusual circumstances, we can still offer some ways in which to honor it.
Let's support our foragers, farms, growers and artisans by using our dollars to purchase locally.
The weather looks good so how about dusting off the grill for a backyard BBQ? Campfire Farms and Fisher Ridge BOTH have options for you. Fisher Ridge is off the app this week but will be bringing new inventory to sell on site this Saturday.
How about some coleslaw to go with your BBQ? Melissa at Sun Love is bringing the first green cabbages of the season, specifically the Tiara variety. This is a smaller, sweeter variety and is excellent for fresh eating. I'm sharing a recipe form Pierre Franey that offers a dressing that's a bit lighter, allowing the natural sweetness of the cabbage to shine through without being burdened by a heavy mayo dressing.
http://http://https//cooking.nytimes.com/recipes/8277-pierre-franeys-coleslaw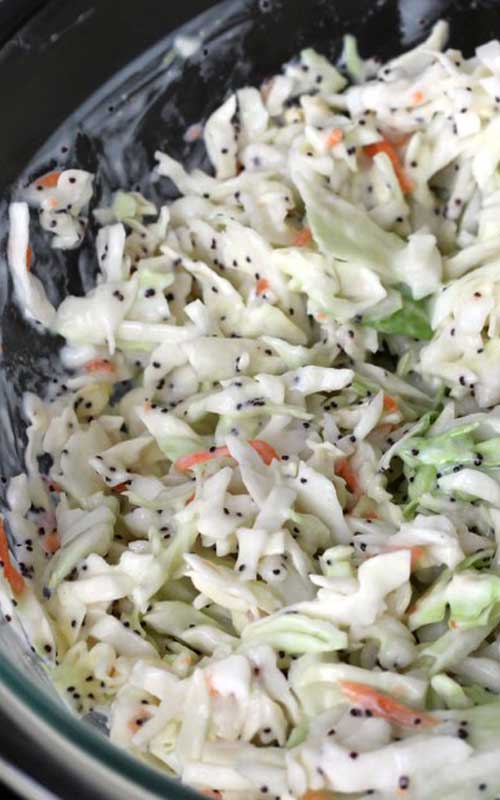 RJ's is bringing more strawberries this week! Naturally grown and pesticide free! Albeke Farms and South Barlow Berries will be here on the 30th.
How about making a delicious Poundcake with strawberries? This a recipe from one of my favorite sources, New York Times Cooking. While it has a large amount of eggs, Melanie at Sandy Bluff has what you need with her 'Very, Very Free Range Eggs" Dump the cake batter in a bundt pan, cut it up and serve the macerated berries with fresh whipped cream over the top or layer it as a trifle. Prepare to wow whoever eats it, even if it's just yourself these days.
http://https://cooking.nytimes.com/recipes/1014856-poundcake-and-strawberries
Each week we are adding new vendors on the app! By George Farm has joined our market and we couldn't be more excited. Jonny and Tyson have a herd of 20 Jersey cows (all individually named) located down in Jacksonville. Known for the rich quality of milk Jersey cows provide, By George's cheeses are made with intention. Hand crafted, sustainable farming practices and excellent animal husbandry go into making their cheese. You can enjoy everything from fresh cheese curds to a light Fromage Blanc which is fantastic because of it's grassy notes and lemony bite. You can see all of their inventory on our app. Sales Manager, Joe, will deliver pre-orders to our market bright and early on Saturday so remember to order before our 11PM cut off Thursday night.
New Vendors on the app also include Quiche Me If You Can.
Krista makes quiches using pastured eggs and fresh local herbs and veggies. Sounds like a great offering for a weekend brunch. Krista also offers them in two sizes. I would plan on getting the big one, but you do you.
Vendors Here This Week (Also, a warm welcome back to Double Jump Coffee, AH Nuts, Spice Pilgrim, Landia Skin Care, Two Sisters Baking and Healthy Roots
The Pie Guy
The Hummus Stop
Farm D'ICI
Lee's Garden
Campfire Farms
Grano Bakery
Coyote Ridge Farm
As Iron Sharpens Iron
Mindful Mushrooms
Double Jump Coffee
AH Nuts
Healthy Roots
Two Sisters Vegan Pastries
Spice Pilgrim
Lavish Lavender
Squirrelly Jane
Forest Edge Vineyards
South Barlow Pretzels
Sun Love Farms
Landia Skin Care
Wild Seafood
RJ Farms
La Provence Baking
May's Flowers and Produce
Stillweather Spirits
Maggy's Farm
Brown Bottle Farm
T Bees S Honey
Fisher Ridge
Wildland Kombucha
Bliss Nut Butter
503 Distilling
Pheasant's Eye Farm
S&K Hanging Baskets
OUT THIS WEEK:
Trail Distilling
Hill Tree Garden
Have a safe Memorial Day. We will see you at the market!